DarkBot -
How to Connect

Your
Crypto Exchange Account

Learn the easiest way to connect DarkBot to your cryptocurrency exchange
account and start automating your trading with our advanced trading bots
How to connect
How to connect
How to connect
How to connect
How to connect
How to connect
How to connect
How to connect
How to connect
How to connect
How to connect
How to connect
Effortless Connection to the DarkBot Application
01
Connect
Link Your Exchange Account Using Your API Key
By linking DarkBot to your exchange account, you'll unlock advanced trading tools and tactics, empowering you to seize market opportunities and optimize your trading journey.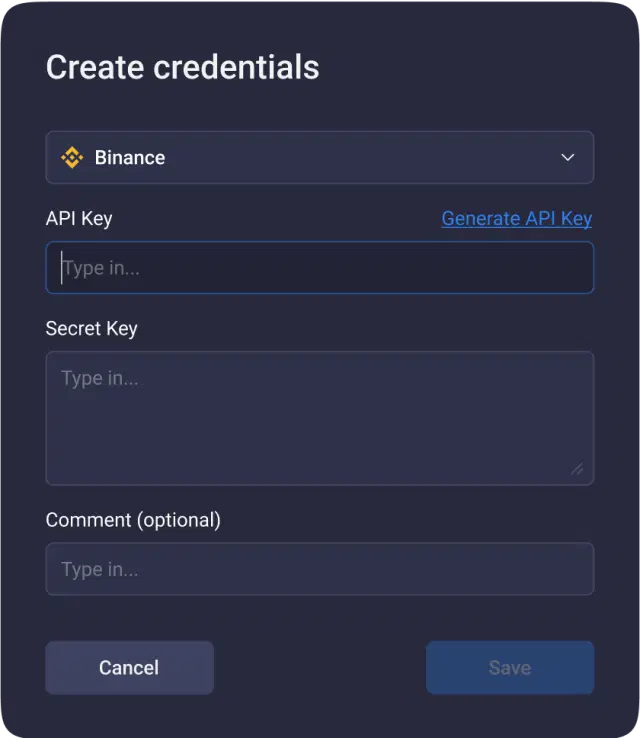 02
Configure
Fine-Tune Your Crypto Bots for Peak Performance
After refining your configurations, you'll be poised to deploy your crypto bot and enjoy the benefits of automated trading. Harness the power of DarkBot and witness your investments flourish with minimal effort.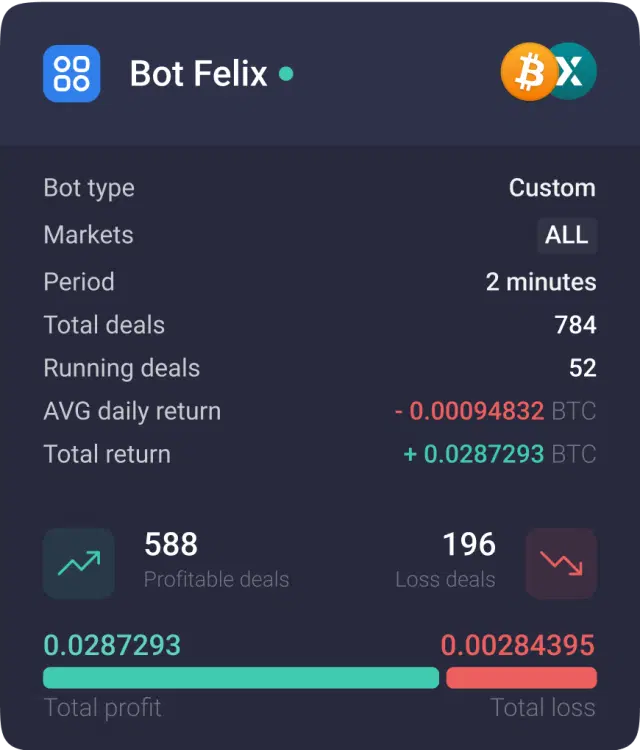 03
Enjoy
Relax and Watch Your Profits Grow with Darkbot
Leverage DarkBot's sophisticated software solutions to develop and manage your portfolio while benefiting from the knowledge of our devoted team. Experience unparalleled command over your investments and watch your assets flourish.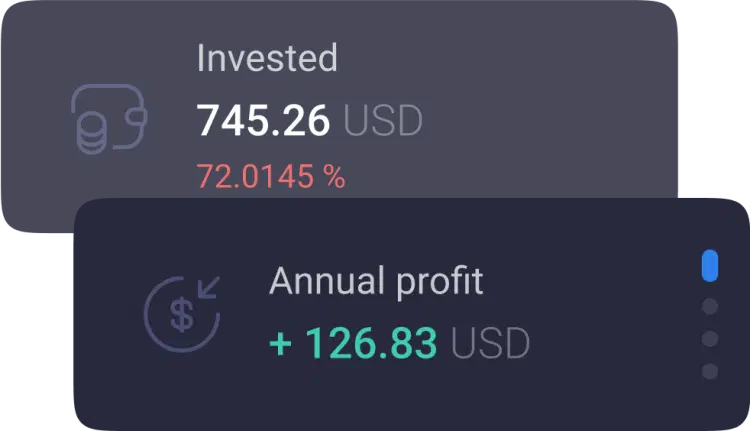 Interested in other DarkBot's features?
Get started with Darkbot
Join the trading revolution by signing up now. Don't hesitate starting making profits now with Darkbot.
Start free trial